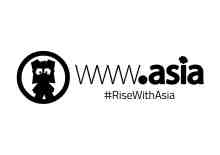 Description
We will be displaying some community projects operated by us, including the NetMission.Asia Program and Ajitora.Asia with some leaflets, small souvenirs, and display materials. We aim to hold the booth as a platform to interact with our community members and youth from all over the world and introduce them to our works and the philosophy of our projects and our organization.
NetMission.Asia is a network of passionate youth from Asia dedicated to engage and empower youth on Internet governance discourse to enhance youth mobility and create impacts in the Asia Pacific. We are endeavoring to empower young minds and to constructively contribute to the local, regional and global Internet governance discourse through organizing the Hong Kong Youth Internet Governance Forum (HKyIGF), international conferences, and community projects.
We recruit students all around the APAC region to join a series of online sessions designed to equip youth with the knowledge and discussion skills to participate in Internet policy-making. The sessions will include one orientation webinar, followed by 7 training workshops. These 1.5-hour workshops will be interactive discussion sessions, with expert guest speakers selected for each topic.
This online academy is not a one-sided learning program. Selected fellows will be assigned into thematic groups to research and prepare for the respective session as a host. All fellows are expected to actively contribute to discussions.
Ajitora represents the focal point of a multidimensional approach to supporting Asia tigers, bringing together stakeholders contributing to technologies, policies, and public awareness.
Ajitora (http://www.ajitora.asia) is a PR character of DotAsia. Inspired by tigers' symbolic meanings for sustainable development and a collaborative Asia, the Ajitora movement is not only about tigers, but about bringing awareness of how we are all connected. Ajitora's mission is to promote regenerative sustainability between the ecology, the economy, and the Internet for Asia. As the Asian Tiger (and Tiger Cub) Economies roar forward in the Asia Century ahead, Asia's wildlife, technology, and policy environments should #RoarForward Together!
Ajitora is about regenerative sustainability as a movement in the environment and economic development beyond conservation (reduce, reuse, recycle), towards a constructive (restore, renew, revitalize) paradigm. The Ajitora spirit is about positive change through collaboration.
Ajitora invites you to be part of the movement! The copyrights of the Ajitora image and designs are released in a CreativeCommons Plus (CC+) license. Derivative works are encouraged.