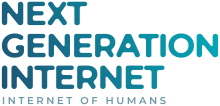 Description
A vision for 2030
The European Commission's ambitious Next Generation EU recovery plan aims to not just kickstart economic growth and boost employment, but also use this moment as an opportunity to catalyse the digital and green twin transition. The internet and its supporting technologies will be instrumental in making these efforts a success, but we cannot harness its full power unless we solve the underlying, systemic issues currently holding it back. This paper sets out an ambitious vision and mission framework to create a more democratic, resilient, sustainable, trustworthy and inclusive internet by 2030.
Read the vision paper: https://www.ngi.eu/wp-content/uploads/sites/48/2020/10/Vision-for-the-future-internet-long-version-final-1.pdf 
More info on the vision paper: contact [email protected]
The initiative
The Next Generation Internet (NGI) is a European Commission initiative that aims to shape the development and evolution of the Internet into an Internet of Humans. An Internet that responds to people's fundamental needs, including trust, security, and inclusion, while reflecting the values and the norms all citizens enjoy in Europe.
The NGI comprises an ambitious research and innovation programme with an initial EC investment of more than €250m between 2018 and 2020 and is part of the upcoming Horizon Europe Programme (2021-2027).
Get funded!
Through an agile and flexible process, following the Horizon 2020 cascade funding mechanism, ongoingongoing NGI Research and Innovation Actions (RIAs) provide support to projects from outstanding academic researchers, hi-tech startups and SMEs.
Funding is allocated to projects using short research cycles targeting the most promising ideas. Each of the selected projects pursue their own objectives, while the NGI RIAs provide the programme logic and vision, technical support, coaching and mentoring, to ensure that projects contribute towards a significant advancement of research and innovation in the NGI initiative.
The focus is on advanced concepts and technologies that link to relevant use cases and that can have an impact on the market and society over all. Applications and services that innovate without a research component are not covered by this model.
Check here: https://www.ngi.eu/opencalls/ 
Join the community!
The NGI Community is a knowledge-sharing platform, to connect informally with fellow innovators, entrepreneurs and professionals.
Do you want to stay up-to-date on our NGI related activities?
Sign up for the NGI Newsletter: a quarterly roundup of all the news and reports, plus our regular NGI Newsflashes: short bursts of recent, relevant news and event reminders. https://www.ngi.eu/subscribe/
Meet us!
Interested in meeting our team?
You can contact us during the IGF 2020 or keep our contact details for later!
NGI EXPLORERS
The NGI Explorers Program sponsors immersive missions to the United States for Top European Internet researchers and innovators, providing them with the skills, the network and the resources to accelerate their ambitious ideas. The program seeks to empower these change-makers to position Europe into the powerhouse of the Next Generation Internet.
Contact: [email protected]
NGI FORWARD
NGI Forward is a 3-year project under the Next Generation Internet (NGI) initiative, which commenced in January 2019. NGI Forward is tasked with helping the European Commission set out a strategy, as well as a policy and research agenda for the years ahead.
To build an internet that is more democratic, inclusive and resilient, we need to not just create an ambitious vision for the future, but also identify the concrete technologies and solutions we need to get us there. To do this, NGI Forward's work focuses on four key areas of activity, which together will form the "engine" of the project: the identification of key topics, consultation, policy and research, and stakeholder engagement.
Contact: [email protected]
TETRA
TETRA project provides business support to third parties awarding NGI open calls issued by NGI-TRUST, NGI0-PET, LEDGER, NGI0-DISCOVERY and by those projects who will be funded under H2020 call ICT-24-2019.
The business support provided by TETRA will be deployed to beneficiaries as a tailored master-plan, driving the NGI initiative from an R&D stage up to Go-To Market stage.
Contact: [email protected]
THINK NEXUS
The Internet of the future should be more open, provide better services, more intelligence, greater involvement and participation. It needs to reflect the European values". EU's Next Generation Internet initiative is a key opportunity to rethink the way the Internet works today and develop a vision involving voices from across Europe, the US, and beyond, an Internet that embodies the values Europe holds dear, such as openness, inclusivity, transparency, privacy and cooperation.
Contact: [email protected]
Fed4FIRE+
Fed4FIRE+ is the largest worldwide federation of experimental Internet facilities in Next Generation Internet (NGI) area supporting and offering testbeds based on technologies ranging from wireless, wired, 5G, IoT, big data, cloud services, and open flow. Through the federation of these infrastructures – a single entry point to execute technical tests –  innovative experiments can be run.
Contact: [email protected]
ONTOCHAIN
The NGI ONTOCHAIN project empowers internet innovators to develop blockchain-based knowledge management solutions that form part of its novel protocol suite and software ecosystem.
Contact: [email protected]
LEDGER
LEDGER goal is to make of data a common good owned by citizens where the wealth created by data-driven platforms is equally distributed. To achieve this moon-shot LEDGER promotes and support the creation of minimum viable products (MVPs) where privacy by design, openness and data governance are at the core of their proposition.
Contact: [email protected]
NGI ATLANTIC.EU
Thanks to NGIatlantic.eu's funding for open calls dedicated to EU-US teams working together on NGI experiments, it is expected that the collaborations will move from workshops mode to a significant increase in the transatlantic cooperation activities that have either already started in the FIRE, ICE-T and NGI programmes or new ones that will receive significant acceleration from the Open Calls provided in NGIatlantic.eu.
Contact: [email protected]
NGI DAPSI
The NGI Data Portability and Services Incubator (DAPSI) empowers internet innovators to develop human-centric solutions in the Data Portability field.
DAPSI goal is to make significantly easier for citizens to have any data which is stored with one service provider transmitted directly to another provider, addressing the challenge of personal data portability on the internet as foreseen under the GDPR.
Contact: [email protected]
NGI ESSIF-LAB
eSSIF-Lab is a project funded by the European Commission and aims to advance the broad uptake of SSI as a next generation, open and trusted digital identity solution for faster and safer electronic transactions via the Internet, as well as in real life.
In this project, 5,6M€ EU funds will be made available to European innovators including academic research groups, SME's and start-ups that want to build or improve SSI (Self-Sovereign Identity) components. The aim of the eSSIF-Lab is to create a range of interoperable, open-source SSI components that will be used within Europe and possibly world-wide.
Contact: [email protected]
NGI POINTER
NGI-POINTER' aims to find ambitious "NGI architects" to change the underlying fabric of the internet and the web, by supporting promising bottom-up projects that are able to build, on top of state-of-the-art research, scalable protocols and tools to assist in the practical transition or migration to new or updated technologies, whilst keeping European Values at the core.
NGI Pointer will fund very open topics but around the following specific predefined areas: Privacy-by-design; Internet of Things; Network optimization; Virtualization and isolation; Limitations in the TCP/IP protocol suite; eCommerce security; Autnomous Network operations and control; and Energy Efficiency.
Contact: [email protected]
NGI TRUST
NGI TRUST supports the development of a human-centric Internet by developing a stronger European ecosystem of researchers, innovators and technology developers in the field of privacy and trust enhancing technologies.
Contact: [email protected]
NGI ZERO
NGI Zero is a idea-driven coalition of not-for-profit organisations from across Europe. It was set up to provide the Next Generation Internet initiative with an agile, effective and low-threshold funding mechanism. With funding from the European Commission, NGI0 provides grants to individual researchers and developers as well as small teams to work on important new ideas and technologies that contribute to the establishment of the Next Generation Internet.
Contact: [email protected]