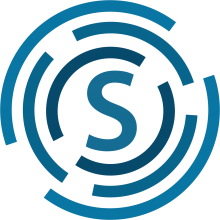 Description
At Sensio.Group we work to create an integrated platform to manage, sell and license visual content. Simple, transparent, from people to people.    
We are an open-source project, build by a small team of likeminded people from all over the world. We share the belief that the rules of the digital creative market need to be transparent, the concept of privacy and the rights of a creator should be in the system's core. 
The platform that we build is aiming to establish just that: the trustworthy, open, and friendly environment for the creation and sharing of digital assets. Besides, verifiable ownership statements that Sensio.Network creates can solve the problem of attribution, verify the legitimacy of content and its source, and limit the spread of fake news.
The pilot that we are working on at the moment is focused on professional photographers and designed to simplify their workflow. To learn more, please see the project's FAQ page.
---
Here at IGF, we would like to bring the perspective of the digital creative community into the spotlight and make their voices heard. During the second week of the digital forum, we will be holding a series of online sessions with tech professionals, legal experts and, of course, digital creatives. If you want to be a part of the talk, please join in. We would love to hear from you! 
Tuesday, 10 November 2020 - 15:00 to 16:30 UTC: Public talk: Privacy and piracy. How can we make the internet a fairer place for photographers and other content creators? How do YOU think the copyright should be handled?
Wednesday, 11 November 2020 - 15:00 to 16:30 UTC: Tech talk: Can users stay in control of the content they create and share? The idea of hybrid self-sovereign Identity. How can we verify a creator or rightful owner of an image online? What if an image has been amended, can we do it still? First demo of Sensio platform.
Thursday, 12 November 2020 - 15:00 to 16:30 UTC: Finding a balance between free & fair. What are the responsibilities of digital platforms and public authorities in regulating or policing content, where and how should the balance be struck between the free circulation of content and right of the authors to monetise their work?
To get in touch, please join the discussion on our Discord server or drop us a message on Twitter or LinkedIn. 
Our Beta to be realised by the end of this year. To be among the first to try it out subscribe to our Newsletter and we will keep you posted!