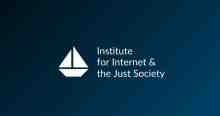 Description
We, at the Institute for Internet & the Just Society, intend to showcase two pivotal projects our organisation has engaged in over the course of the previous year to integrate constitutionalism into the realm of internet governance and bring forth a set of normative standards that can be used to create rights-based, inclusive policy, and knowledge frameworks to address emerging dilemmas in digital technology policy.
The first of these projects is Project Aristotle (https://www.internetjustsociety.org/project-aristotle), in which our Program is conceptualised as a Comparative Constitutional Law and Policy Clinic, which brings together student organisations and independent researchers from across the globe to research, theorise, and explicate on social, legal, economic, and political questions pivotal for the future of internet governance. At the booth, we plan to explain the methods through which the Questionnaire was drafted, global partnerships were secured, the objectives with which the Project was mapped, as well as the outputs received thus far. We also plan to share cross-cultural and country-specific insights from the Workshops conducted by us, and the bearing these insights have on the ways in which the Project provides fertile ground for transnational collaborations for the internet as a global common.
The second of these projects is the Digital Policy Tracker (https://www.internetjustsociety.org/digitalpolicytracker), in which our Program has prepared a database of and projected analyses of digital policy escalations across geographies. At the booth, we plan to discuss the nature of our analysis and the trends we've begun to observe, the ways in which we hope to reach a greater audience through this Tracker, as well as the harmony between both of the Projects as well as how they inform each-other. We would also like to use the platform as an opportunity to seek feedback for our projects, engage in conversations and critical discourse on the past-present-future of internet governance, and to expand the reach and recruitment of our projects.