Event Calendar Date
Monday, 24th October, 2022 (13:00 UTC) - Monday, 24th October, 2022 (14:00 UTC)
Hosted by IGF Secretariat
Virtual
Please join us for the fourth capacity development workshop of the IGF 2022 Youth Track hosted at Youth LACIGF!
IGF 2022 YOUTH TRACK WORKSHOP IV
Robust digital transformation: looking into cybersecurity and digital rights
24 October 2022 at 13:00 UTC | hosted online
https://zoom.us/webinar/register/WN_ljTemTPISmyzcQVP-vtC9A
The session will specifically focus on how cybersecurity places an important role in shaping the present and future of digital transformation and human rights on the Internet. It will be moderated by the coordinators from the Youth LACIGF and Myanmar Youth IGF.

This is the very last capacity development workshop before the IGF 2022 Global Youth Summit takes place in Addis Ababa.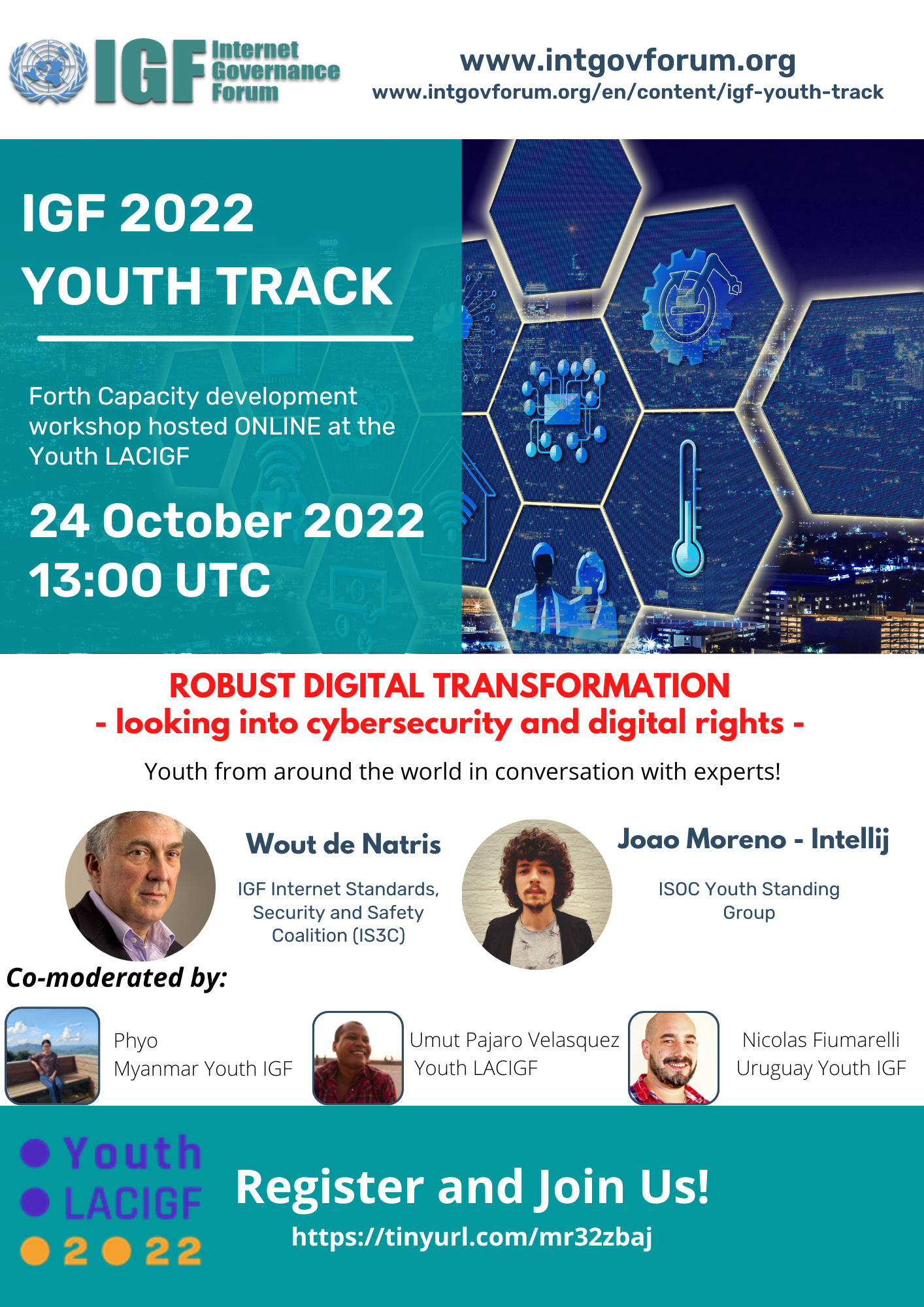 ​