IGF 2023 High-Level Track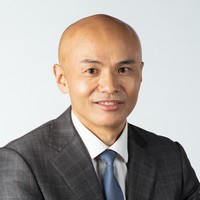 Mr. Masanori Kondo
Secretary-General, Asia-Pacific Telecommunity
Mr. Masanori Kondo, Secretary General of the APT, brings to his post over 25 years of eminent experience and expertise both in national and international stage.
Before joining APT, Mr. Kondo had long tenure with the Ministry of Internal Affairs and Communications (MIC), Japan. His international experiences include working as a diplomat at the Japanese Embassy in Jordan (1996-1999), and as a policy maker for bilateral and multilateral issues for G7, OECD, APEC, ITU etc. (2002-04, 2008-2014). He also implemented many projects under PPP in ICT field and collaborated with many international organizations and private sectors.
Mr. Kondo holds B.A. in Economics from Keio University in Japan and MSc. in Economics from the London School of Economics (LSE) in the United Kingdom. He was also a visiting scholar at Harvard University (Weatherhead Center for International Affairs, 2003-04) in the United States.