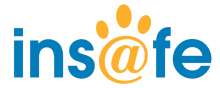 Description
Insafe and INHOPE
Insafe and INHOPE work together through a network of Safer Internet Centres (SICs) across Europe – typically comprising an awareness centre, helpline, hotline and youth panel.
National awareness centres raise awareness and understanding of safer internet issues and emerging trends by running campaigns to empower children and young people with the skills to stay safe online and take advantage of the opportunities that the internet provides.
Helplines provide information, advice and assistance to children, youth and parents on how to deal with harmful content, harmful contact and harmful conduct.
Hotlines exist to allow members of the public to report illegal content anonymously. Reports are then passed on to the appropriate body for action.
Youth panels allow young people to express their views and exchange knowledge and experiences concerning their use of online technologies, as well as tips on how to stay safe.
SAFER INTERNET DAY
Insafe and INHOPE coordinate the Safer Internet Day awareness campaign, which sees events and activities taking place in over 170 countries every February. On Tuesday, 9 February 2021, we will celebrate the 18th edition of Safer Internet Day. With a theme of "Together for a better internet", the day is an opportunity for all stakeholders to join together to make the internet a safer and better place for all, and especially for children and young people.
Browse the Safer Internet Day website to find out more information, including an interactive world map providing an overview of Safer Internet Day 2020 activities around the globe, as well as the list of organisational Safer Internet Day supporters and some initial campaign materials for Safer Internet Day 2021. We'll be adding to this over the coming weeks as the 2021 campaign gathers pace.
You may also watch the Safer Internet Day promotional video below, and stay in touch via Twitter and Facebook.
SAFER INTERNET FORUM
Registrations are now open for this year's edition of Safer Internet Forum, which will take place online from Tuesday, 24 to Friday, 27 November 2020.
The COVID-19 pandemic has reinforced the view that digital technologies can empower children and young people to find information, communicate, socialise, learn and play, often in ways that are not possible to the same extent in their non-digital lives. Yet, there is growing awareness and concern that online tools and services are often not designed with the best interests of children and young people in mind, and those with diverse disabilities can be especially impacted. The 2020 edition of Safer Internet Forum will therefore focus on "Digital (dis)advantage: creating an inclusive world for children and young people online".
Stay up to date with the latest developments on Facebook and on Twitter via the hashtags #SaferInternetForum and #SIF2020.