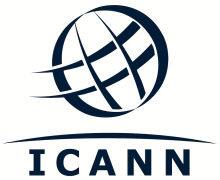 Description
ICANN, similar to previous years, would like to have a booth at the IGF Village. The booth would display ICANN's logo, and branding posters raising awareness of ICANN and how to participate.
Information provided and made available at the booth would be :
• Workshops and events ICANN is participating in at the IGF
• Materials related to ICANN's activities in the Internet Governance space.
Activities promoted at the booth will center around the domain name space and
ICANN's responsibility for coordinating the maintenance and procedures of
several databases related to the namespace and numerical spaces of the
Internet, and thus ensuring the stability and security of the operation.
The booth will also be a space in which ICANN's initiatives and approachs will
be presented to IGF participants interested in the domain name space and who
might eventually participate in the policy making process of ICANN.
Additionally, the booth would serve as an interactive point for IGF participants to ask questions, and meet with ICANN team members and ICANN community.
Lastly it would also act as meet-up space for ICANN community members.
For the virtual village, the booth will have an interactive component for online participants, with materials and video links provided. In addition, depending on the tools and platforms provided by the IGF Secretariat, ICANN intends to take advantage of new networking media and foster a dialogue with online visitors.
We look forward to hearing from the IGF Secretariat what online and hybrid meeting opportunities will be supported for the Village.