JUNE 2022 / THE IGF NEWSLETTER
Second Open Consultations & MAG Meeting: Discussing GDC, Preparing 17th IGF
See All IGF 2022 Session Proposals!
Still Time to Apply for IGF Village Booths
Intersessional Activities & NRIs
IGF at African IGF
Keep up with Community Updates
For Your Action!
Key Dates & Deadlines
---
­­
Second Open Consultations & MAG Meeting: Discussing GDC, Preparing 17th IGF
The IGF 2022 Second Open Consultations and Multistakeholder Advisory Meeting (MAG) is taking place in a hybrid format at the UN Office at Geneva (UNOG) from July 6th to 8th. All are welcome to join online or onsite!
With the participation of the UN Tech Envoy's Office, discussions on the first "open consultations" day will focus on current and future IGF contributions to the Global Digital Compact (GDC) envisioned in the UN Secretary-General's Our Common Agenda report – as well as feature Internet governance-related briefings from AFRINIC, APC, APNIC, CGI.br, the Council of Europe, DiploFoundation, DotAsia, the European Commission, ICC-BASIS, ISOC, ITU, UNESCO, UNIDIR, UNODC and others.
MAG deliberations over the rest of the agenda will aim at making a final selection of competitively evaluated workshops for IGF 2022 and advancing other programme elements, such as intersessional work on cybersecurity, gender and digital rights, Internet fragmentation and meaningful access. 
---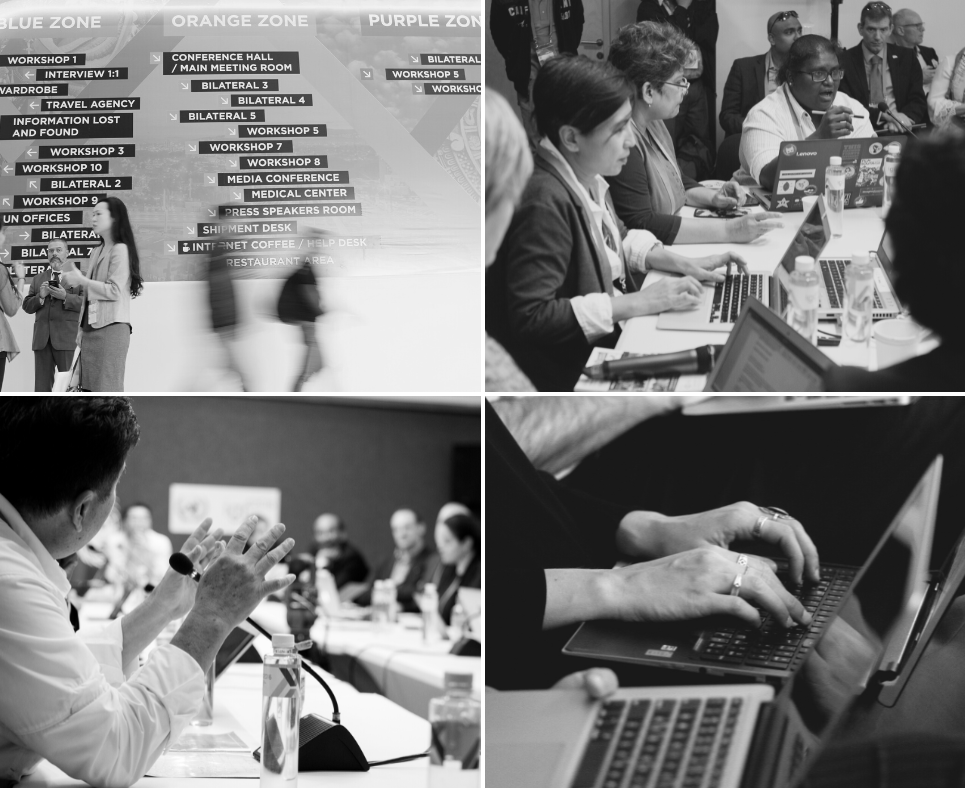 See All IGF 2022 Session Proposals!
We had our IGF 2022 Call for Sessions open from April 15th to June 10thand many of you responded! The IGF received 415 proposals this year, a more than 25% increase over 2021. Among these are the 246 workshop proposals under evaluation by the MAG and for which a final list will be released in July.
See ALL proposals – workshops, open forums, town halls, lightning talks, networking sessions, launches & awards, Day 0 events, DC and NRI sessions – submitted under five GDC-aligned programme themes on "Connecting All People & Safeguarding Human Rights", "Avoiding Internet Fragmentation", "Governing Data and Protecting Privacy", Enabling Safety, Security and Accountability" and "Addressing Advanced Technologies, including AI".  
---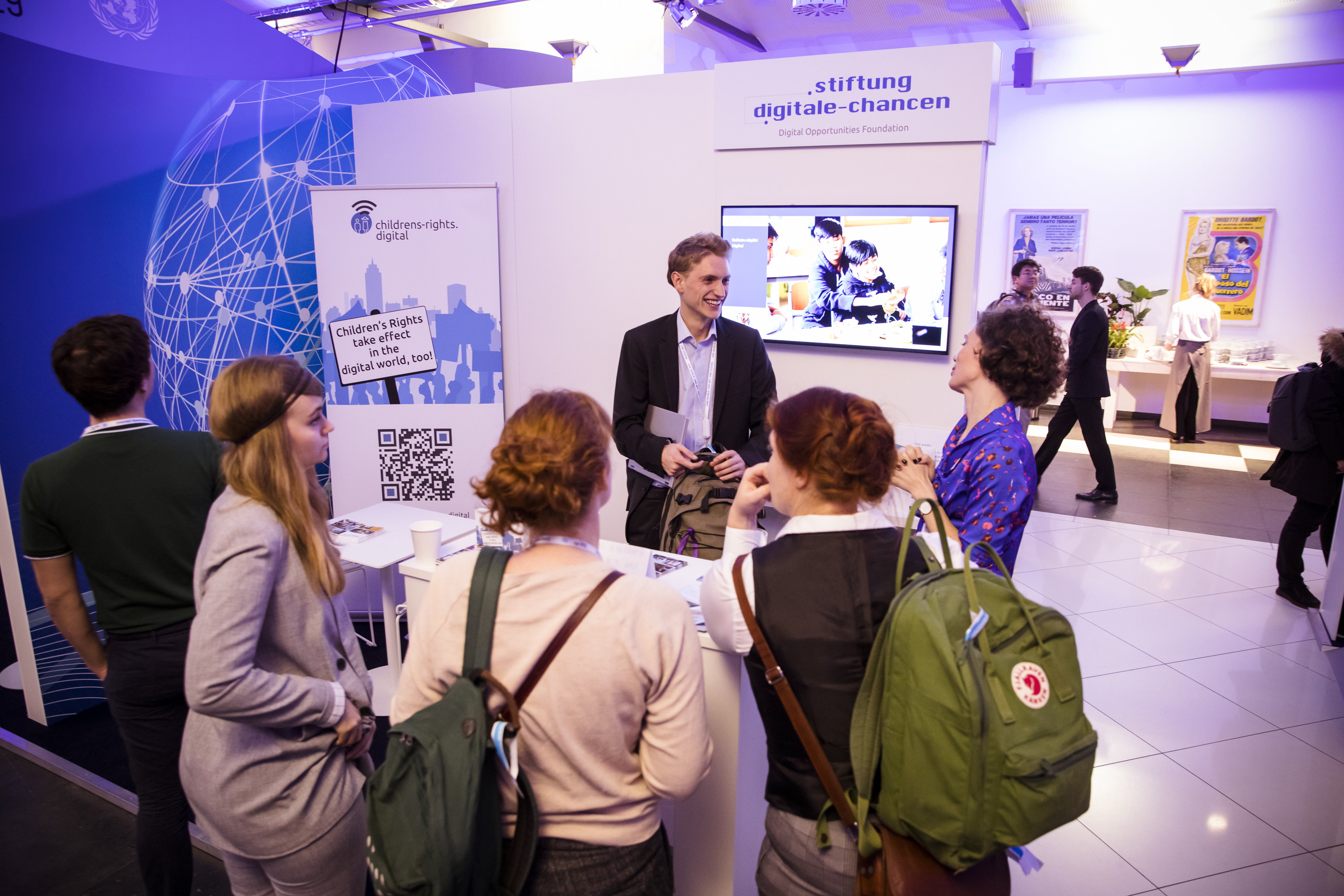 Still Time to Apply for IGF Village Booths
The IGF 2022 Call for Village Booths remains open until 31 July. As in 2021, this important gathering and networking space will be fully hybrid, with physical booths at the venue in Addis Ababa and virtual booths in a 3D Village.
Booths are non-commercial, free of charge, and any organization can apply. The earlier, the better: they're limited in number and allocated on a first-come, first-served basis!  
See the Call for Booths & Apply
---
Intersessional Activities & NRIs
Best Practice Forums (BPFs) & Policy Networks (PNs)
Four IGF Secretariat-supported BPFs and PNs are working toward producing substantive policy recommendations this year:
The BPF on Cybersecurity explores where agreement and disagreement exist between cyber norms and inquires how the experiences from those affected by cybersecurity events can inform norm development. Join the next update call on Tuesday 12 July at 06:00 UTC.
The BPF on Gender & Digital Rights invites all interested persons to join the upcoming meeting on 4 July at 15:00 UTC, in which the scope of work for this year's process will be discussed and agreed upon.
The Policy Network on Meaningful Access (PNMA) will focus this year on analysing the kind of connectivity offers currently available for the unconnected as well as solutions toward a policy framework on meaningful access, while continuing its work on digital inclusion – with special attention to multilingualism – and capacity development.
The Policy Network on Internet Fragmentation (PNIF), following its first public meeting on 16 June, saw an exchange unfolding among mailing list subscribers on what internet fragmentation means and how it can be defined. Join the PNIF list to participate in this discussion and get informed on the PNIF's next steps.
Anyone is welcome to sign up to BPF & PN mailing lists and contribute.
Dynamic Coalitions (DCs)
There are more than 20 issue-based DCs to explore, on Platform Responsibility, Standards, Security & Safety, and Innovative Approaches to Connecting the Unconnected, to name a few.
Coalitions work throughout the year and all are invited to contribute to their activities and join their events. The DC on Data-Driven Health Technologies (DC-DDHT), is hosting a series of talks through July 2022, and no fewer than three DCs hosted workshops at the EuroDIG conference in June.
Within the Dynamic Coalition Coordination Group (DDCG), DCs are currently engaged in vivid discussions on what could be done to strengthen their visibility and their engagement within the overall IGF ecosystem.
More Information on the DCs Page
National, Regional and Youth IGF Initiatives (NRIs)
The Eswatini and Youth Mauritius IGFs are on their way to being formally recognized! They will soon join the network of more than 150 NRIs planning a main session at IGF 2022 focused on "Safeguarding and strengthening the core principles of a trusted Internet" as well as collaborative sessions on access; data protection; child online safety; IG(F) and WSIS+20 review; and the role the Internet plays in democracy, including in times of crisis.
The IGF 2022 Youth Track was officially launched at EuroDIG in Italy – now IGF youth coordinators from all over the world, several international youth-focused organizations, the IGF 2022 Host Country and IGF Secretariat will work on further implementing the track.
More Information on the NRIs and Youth Track Pages
---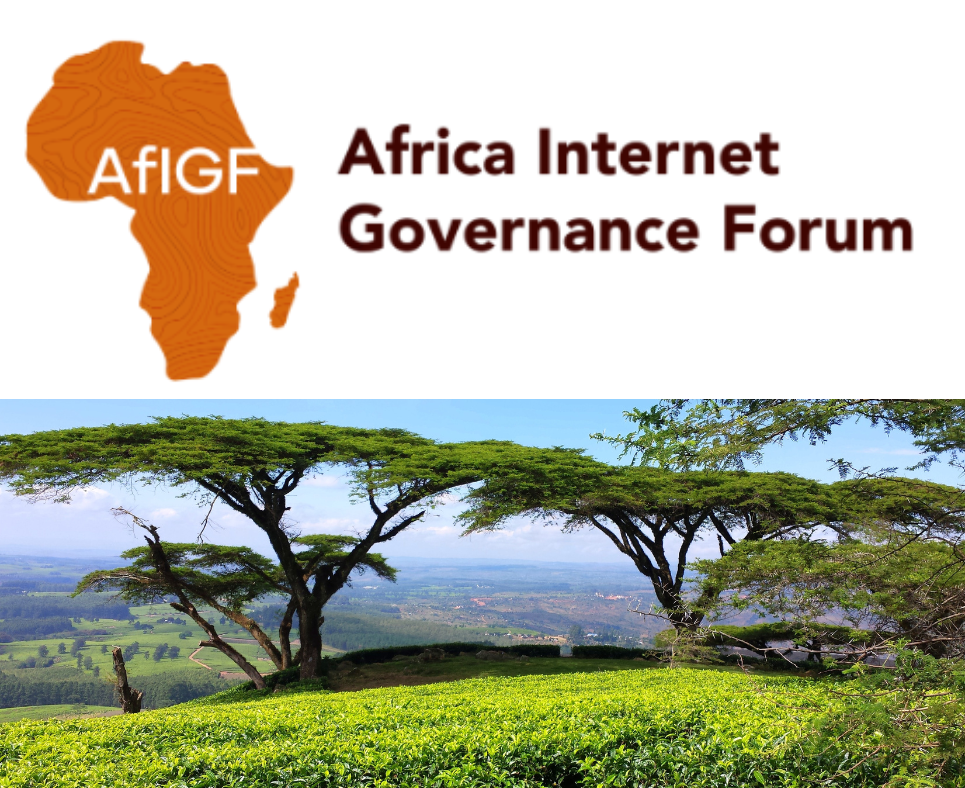 IGF at African IGF
After holding a slate of workshops in June – one at the WSIS Forum and two at EuroDIG – the IGF continues to take its capacity development activities across regions.
Next stop: the African IGF in Lilongwe, Malawi! On 21 July at 11:00 UTC, as part of the 'Our Digital Future' project, we'll be holding a capacity development workshop focused on Artificial Intelligence, featuring experts from the Italian IGF community and Microsoft. Join us also for our youth-focused workshop on access as a prerequisite for digital transformation on 18 July at 11:00 UTC.
And finally, as part of the IGF parliamentary track, a parliamentary symposium will be hosted at the African IGF. Several capacity development workshops for members of parliaments are planned in addition to the final roundtable. Visit the Parliamentary Track page for details.
---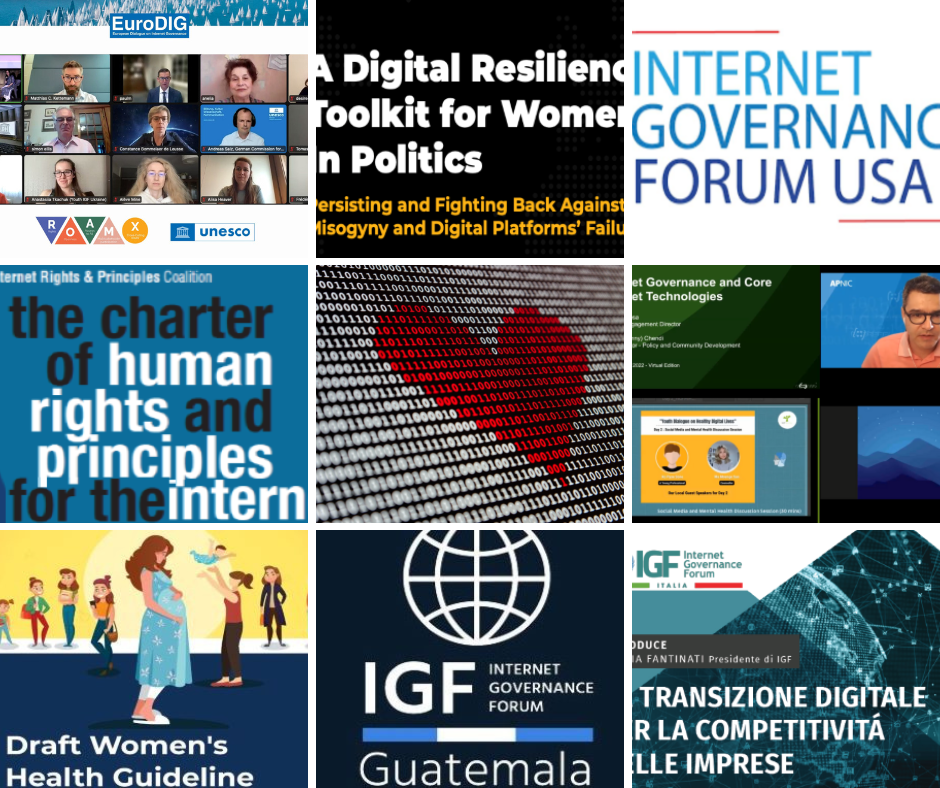 Keep up with Community Updates
IGF intersessional and community groups, including DCs and NRIs, have plenty of news to share!
A digest from our "IGF Community Updates" section this month:
For more updates like these, scroll down the IGF homepage – and see them all in our General News, Intersessional News and NRIs News sections.
---
For Your Action!
Register and Join the 2nd Open Consultations & MAG Meeting (6-8 July) – online or onsite!
Participate in Hybrid Youth (18 July) and 'Our Digital Future' (21 July) Workshops at African IGF
Apply for an IGF Village Booth by July 31st
Join IGF Intersessional Mailing Lists and Contribute
Watch the IGF Homepage for IGF 2022 Info and Opportunities
---
Key Dates and Deadlines
1 July | 14:00-15:00 UTC | DC-DDHT Session on Health Matters
1-2 July | Central African IGF
4 July | 15:00-16:00 UTC | BPF Gender & Digital Rights Meeting
5 July | French IGF
6-8 July | IGF 2022 Second Open Consultations and MAG Meeting
12 July | 6:00-7:00 UTC | BPF Cybersecurity Meeting
14 July | 14:00-15:00 UTC | MAG Working Group on Strategy Meeting
18 July | 11:00-12:00 UTC | IGF Youth Engagement Track at African IGF
19-21 July | African IGF
21 July | 11:00-12:00 UTC | 'Our Digital Future' Workshop at African IGF
31 July | 23:59 UTC | Deadline for IGF Village Booth Applications
See the Full IGF Calendar
---
Please feel free to share 
this newsletter with others.
---
Follow us