MAY 2022 / THE IGF NEWSLETTER
IGF 2022 Call for Session Proposals: Deadline Extended
Applications Open for IGF Village Booths
Intersessional Activities & NRIs
Capacity Development: Workshops Coming near You
Comments Period Closes for EGM Report
Keep up with New Community Updates Section
Second Open Consultations & MAG Meeting
For Your Action!
Key Dates & Deadlines
---
­­

IGF 2022 Call for Session Proposals: Deadline Extended
The deadline to submit IGF 2022 session proposals has been extended by one week – to June 10th, 23:59 UTC. Proposers are invited to apply under the meeting's overarching theme, Resilient Internet for a Shared Sustainable and Common Future, and to select as a basis for their proposals one of five specific themes aligned with the UN Secretary-General's vision for a Global Digital Compact (GDC). These will shape the programme and deliberations at the 17th IGF in Addis Ababa, Ethiopia, taking place from 28 November to 2 December.  
There are several session types beyond traditional workshops from which to choose, including open forums, town halls, networking sessions, lightning talks, and more. Don't miss the chance to submit and to have your voice heard in this GDC-related programme!
All Details & Submission Forms Available on the Call for Proposals Page
---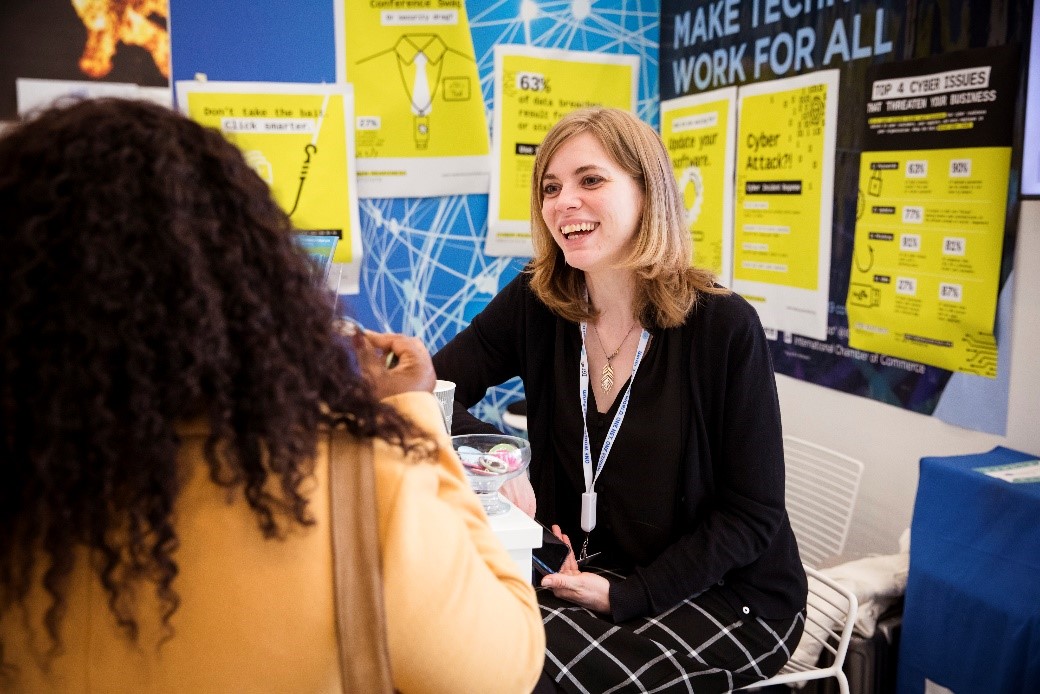 Applications Open for IGF Village Booths
The IGF 2022 Call for IGF Booths is now open until 31 July. Exhibition booths make up the IGF 2022 Village, an important gathering and networking space that, as in 2021, will be fully hybrid, with physical booths at the venue in Addis Ababa and virtual booths in a 3D Village.
Booths are non-commercial, free of charge, and any organization can apply. The earlier, the better: booths are limited in number and allocated on a first-come, first-served basis!  
See the Call for Booths & Apply
---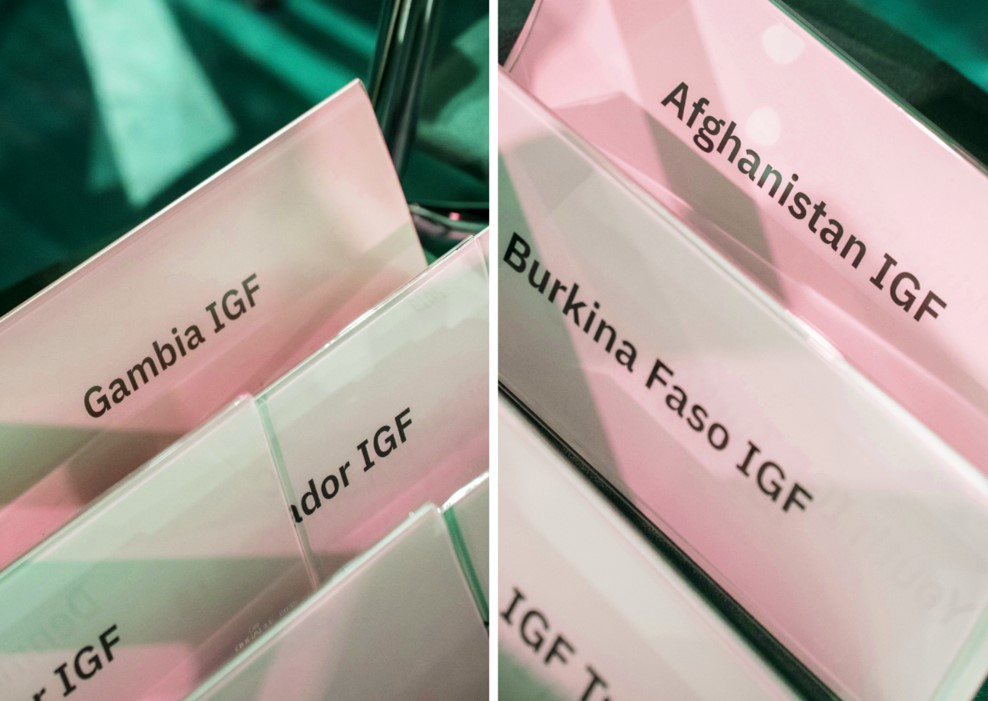 Intersessional Activities & NRIs
Best Practice Forums (BPFs) & Policy Networks (PNs)
Four IGF Secretariat-supported BPFs and PNs are working toward producing substantive policy recommendations this year: the BPF on Cybersecurity, BPF on Gender & Digital Rights, PN on Internet Fragmentation (PNIF), and PN on Meaningful Access (PNMA).
All policy work streams have launched their activities. BPFs are kicking off with initial public meetings – on 17 May for the Cybersecurity BPF, and on 6 June for the Gender & Digital Rights BPF. PNs have established their Multistakeholder Working Groups of experts (PNIF MWG, PNMA MWG) to advise on the scope and implementation of work, and will soon present to the community proposed objectives and focus areas for 2022. PNMA, in particular, will focus this year on connectivity solutions for the unconnected as well as solutions toward a policy framework on meaningful access, while continuing its work on digital inclusion and capacity development.
Anyone is welcome to sign up to BPF & PN mailing lists and contribute.
Dynamic Coalitions (DCs)
There are more than 20 issue-based DCs to explore, on Accessibility and Disability, Data and Trust, and Net Neutrality, to name a few.
Coalitions work throughout the year and all are invited to contribute to their activities. The DC on Data-Driven Health Technologies (DC-DDHT), for instance, will host a series of open events through June and July 2022.
More Information on the DCs Page
National, Regional and Youth IGF Initiatives (NRIs)
The network of more than 150 national, regional and youth IGF initiatives continues to meet regularly and discuss joint activities ahead of the global IGF in Addis Ababa. "Safeguarding and strengthening the core principles of a trusted Internet" will be the topic of a proposed NRIs main session, while collaborative sessions will provide an overview of local specificities on access and connectivity; data protection; child online safety; the development of multistakeholder and multidisciplinary principles in the context of the WSIS+20 review; and the role the Internet plays in democracy, including in times of crisis.
All youth IGF initiatives have also committed to working with the IGF 2022 Host Country and Secretariat on designing and delivering a Youth Track at this year's IGF.
More Information on the NRIs Page
---
Capacity Development: Workshops Coming near You
The IGF Secretariat is organizing a series of capacity development workshops on different issues, in different regions, and with hybrid participation opportunities for all, from now until the 17th IGF in Ethiopia. With a workshop recently concluded at the West African IGF in May, the schedule ahead continues: a session titled "Road to the 17th IGF in Addis Ababa" will take place at the WSIS Forum in Geneva, Switzerland on 3 June, and another, "Internet governance within the United Nations system – Is the IGF on a good path to adapt, innovate and reform?", at EuroDIG in Trieste, Italy on 20 June. The former will bring together, among other speakers, IGF host country representatives to discuss expectations for the annual meeting, and the latter will focus on IGF in the UN ecosystem, including existing linkages with and the policy objectives in Our Common Agenda.
Also at EuroDIG, the Secretariat will officially launch the IGF 2022 Youth Track with a workshop on digital transformation-related policy challenges. Further detail on this session in development is available on the Youth Track page.
Subsequent capacity development workshops are planned during the African IGF in July, and the Asia Pacific Regional IGF in September.
More Information on the Capacity Development Page
---
Comments Period Closes for EGM Report
The period of public comment on the Report from the IGF Expert Group Meeting (EGM) closed on 26 May, with the draft and comments received viewable online. A final version of the report is forthcoming.
The EGM was a working retreat of more than 30 international experts that discussed ongoing improvements to the IGF and its future in the context of digital cooperation, including initiatives by the UN such as the Roadmap for Digital Cooperation and Our Common Agenda. Its aim was to produce a report of related, actionable recommendations. Organized by the UN Secretariat, the EGM took place at the Permanent Mission of Finland in New York, from 31 March to 1 April 2022.
---
Keep up with New Community Updates Section
A new space has been launched on the IGF website for IGF intersessional and community groups, including DCs, NRIs and others, to share updates of all kinds – open calls, coming events, publications, new partnerships, and any news of public interest.
A digest from the "IGF Community Updates" section this month:
For more updates like these, scroll down the IGF homepage.
---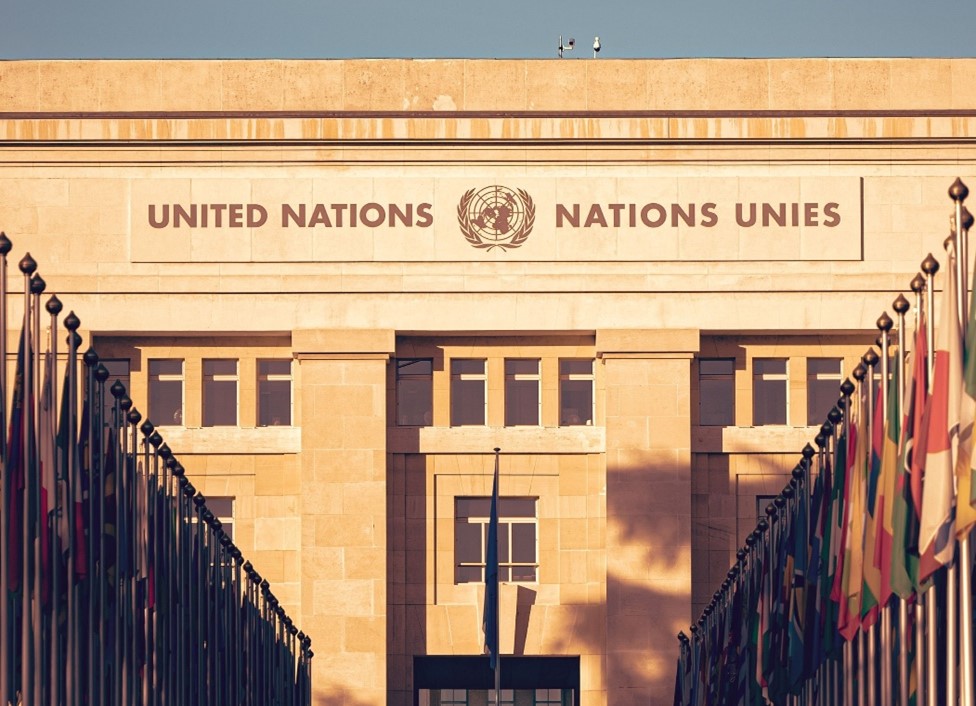 IGF 2022 Second Open Consultations & MAG Meeting
The Second Open Consultations and Meeting of the Multistakeholder Advisory Group (MAG) will take place on 6-8 July 2022 at the Palais des Nations in Geneva, Switzerland. The hybrid meeting will be open to all, with registration and other details to be made available here.
---
For Your Action!
Submit an IGF Session Proposal by June 10th
Apply for an IGF Village Booth by July 31st
Join IGF Intersessional Mailing Lists and Contribute
Watch the IGF Homepage for IGF 2022 Info and Opportunities
---
Key Dates and Deadlines
31 May-2 June | Brazil IGF
2 June | 7:00-15:30 UTC | Switzerland IGF
3 June | 9:00-11:00 UTC | IGF Workshop at WSIS
10 June | 11:59 UTC | Submission Deadline for IGF 2022 Session Proposals
9 June | 14:00-15:00 UTC | MAG Working Group on Strategy Meeting
9 June | 21:15-22:15 UTC | BPF Cybersecurity Session at RightsCon
20 June | 14:30-16:00 UTC | IGF Workshop at EuroDIG
20-22 June | EuroDIG
23 June | 14:00-15:00 UTC | MAG Working Group on Strategy Meeting
27-30 June | Kenya IGF
See the Full IGF Calendar
---
Please feel free to share 
this newsletter with others.
---
Follow us