Speaker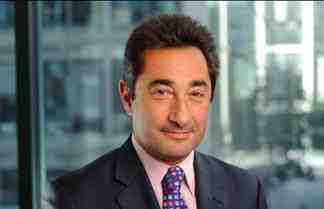 Moderator: Mr. Jonathan Charles
Managing Director of Communications, European Bank for Reconstruction and Development (EBRD), Former Presenter, BBC World News, Hardtalk
Jonathan Charles is the Managing Director of the Communications & Business Information Services department at the European Bank for Reconstruction and Development and is a member of the Bank's Executive Committee.
Jonathan came to the Bank in 2011 after a long and distinguished career at the BBC, winning several awards for his journalism. As a BBC presenter and foreign correspondent, he has appeared on BBC1 and BBC World News television, as well as the BBC's main radio channels.
His specialist areas include economics, Russia, the EU and international diplomacy; he has a keen interest in issues surrounding the single currency.
He established television operations for the BBC in Brussels and Frankfurt, and operated in many conflict zones throughout the world. He holds an MA (Oxon) and BA in Politics, Philosophy and Economics from Oriel College, Oxford University.